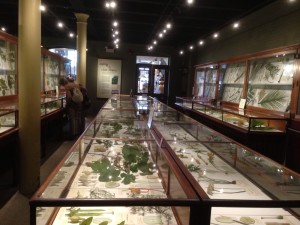 Boston. Amazing, stunning, impossible! All terms that come to mind as I view the Harvard Museum's collection of glass flowers. Why don't I know about these beautiful replicas of over 830 plant species made by father and son team, Leopold and Rudolph Blaschka, between 1887 and 1936?
Turns out they were commissioned by Harvard beginning in 1886 to use as models for teaching botany. Back then, there were no photos, just paper maiche and wax models. The Blaschka's were able to make scientifically accurate glass models using various glass making techniques which they perfected over a 50 year period.
Unfortunately their glass making processes died with the Blaschka's and no one has been able to duplicate these amazing flowers. Dale Chihuly, one of my favorite glass artists, said the exhibit of flowers was mind boggling and extraordinary.
So if you get to New England, be sure to put this on your bucket list. You won't be disappointed. I know I wasn't. I am still learning about the flowers and some other specimens the Blaschka's made. There is a whole world out there. I just have to pick my head up and look!